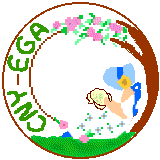 Discover A New World • Discover Embroidery • Come Learn With Us
Spring Fling 2019 - Wool Appliqued Box
April 27, 2019
Teacher: Nancy Joan Austin
Technique: Wool Applique
Level: Beginner
Cost: Free
Time: 9:00am-4:00pm
Location: St. Paul's Lutheran Church, 210 Hazel Street, Liverpool
A wool appliqued box is a fun project. Feel free to choose any one of the patterns from Rebekah Smith. Nancy shrunk one of the oval patterns on the copier to accommodate a smaller box than the pattern called for, and you can do the same if you need to adjust your project.
In the morning we will get started with appliqueing the top of the box. After lunch, Nancy will show you how to cover the bottom of the box with fabric by demonstrating on my box. You most likely will not have your top completely appliqued and ready for assembly, but you will be able to do this at home once your applique is finished. And you can cover the bottom of the box at class.
You may be uncertain about what to buy if you don't have a wool stash, so please refer to the pattern for wool yardage.
Supply list:
Seasons of Wool Applique Folk Art: Celebrate Americana with 12 Projects to Stitch by Rebekah L. Smith

Box

Wool for top and applique

Fabric to cover box

Fusible web if desired (Heat n Bond, Soft Fuse or Steam a Seam Lite)

Freezer paper

Pencil for tracing pattern

Small piece of batting to use between wool top and box top*

Modge Podge for attaching fabric and NOT contact cement

Ric-rac, twine, ribbon, jute or trimming for around box top*

Needle for applique (my favorite is Clover chenille 24)

Floss or perle cotton for applique

Pins

Scissors for cutting applique pieces. If you have a sponge brush or small brush, bring it. If not we can share. Don't buy.
*These supplies will be used at the end. If you don't have at class time, don't sweat it.
​
Here's a short lesson on wool
You can use recycled wool from clothing. You need to wash the wool in hot water in the machine with a bit of soap and then dry it. It becomes felted at that point and can be cut up and should not unravel. Recycled wool should be 100% wool (no less than 80% or it will not felt). This is not sweater wool, but skirt, blazer, pants, etc.

There is wool felt available in JoAnn's. This is not my favorite, as it is made of man-made fibers and the needle does not glide thru it like true wool. It also has a shiny look to it. However, I have used it for projects, and if it's a one-time wool project for you, it is an expensive solution.

Wool can be purchased felted or unfelted. Felted wool is more expensive; however, you know how the finished product looks and how thick it has felted. And, you don't have to take it home and wash it.
Words on Applique From Nancy
Everyone has a different technique for wool applique. Sometimes, with small pieces I use fusible web. Other times, I staple the wool down. I have used pins and I have basted my pieces down. There is no one correct way. We can discuss in class and get advice from each other. I'll bring an iron if you like fusible web, and I will bring a stapler and staples if you want to try that method.
Please join us even if you are not doing the wool applique project. Come and stitch, visit, relax. We'll have door prizes, raffle basket and other goodies.
​