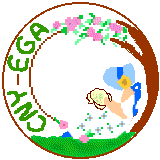 Discover A New World • Discover Embroidery • Come Learn With Us
May Program:

Herbs
Presented by Luana Impellizzeri
Luana will speak about different types of herbs and how they can be used in embroidered sleep and dream pillows.
​
What type of dreams do you desire? Soothing, vivid, full of adventures or romance, or do you wish for deep, calm slumber? Simple to prepare, sewing aromatic herbs into small pillows can help bring peaceful sleep, enhance dreams, and encourage dream memory. The practice of placing herbs under one's pillow dates back centuries, and was originally done to protect against evil, calm bad dreams, foresee the future, bring good dreams, or conjure a lover into one's life. No matter the reason, herbal pillows are beneficial for anyone.
​
Sleep and Dream Pillows
Sleep pillows are great for all ages and for those who have a difficult time falling asleep.
Dream pillows are for those who want to enhance their dreaming or wish to remember their dreams.
For a blend that encourages deep sleep, blend any of the following organic herbs:
Catnip: Relaxing, helps bring deep sleep.
Chamomile: Calming, relaxing, and said to keep bad dreams away.
Cloves: Brings warmth and an exotic feeling to dreams, add only 2-4 per pillow.
Hops: Relaxing and brings peacefulness.
Lavender: Soothing, relaxing and eases headaches.
Lemon Balm: Relieves stress, anxious and nervous feelings, insomnia, stress, and headaches.
Lemon Verbena: Uplifting, used to add "lightness" to dream blends.
Mugwort: Greatly enhances lucid dreaming and helps with remembering of dreams.
Peppermint or Spearmint: Enhances clarity and vividness in dreams.
Rose petals: Brings warmth and love.
Rosemary: Traditionally used to bring deep sleep and keep away bad dreams.
Sweet Marjoram: Calms restlessness and nervousness.
​