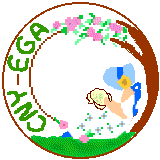 Discover A New World • Discover Embroidery • Come Learn With Us
Angles
Three-Day Class - Friday / Saturday / Sunday
Teacher: Debbie Rowley
Technique: Canvas
Level: Intermediate to Advanced
Size: 10 x 10
Cost: $125
Angles employs a variety of textures and fibers (pearl cotton, cotton floss, rayon floss, metallics, rayon ribbons, and silk/metallic braids) in a grayscale color scheme with a single accent color. Students will be encouraged to change the accent color if desired (not supplied in the kit, but will advise in the student letter). Students will also be encouraged to learn the mechanics of the stitches so that they can achieve a more natural stitching rhythm, less prone to errors, and therefore, more enjoyable.
Stitches used: sprats head, rice, Amadeus, Hungarian, laid stitches, Scotch, crescents, Milanese, layered upright cross, Rhodes, upright point de tresse, long armed cross, diagonal fern, Bargello, herringbone square, double fan doubled, eyelet, tear drop crescents, layered herringbone, upright waffle, Milanese pinwheel, double fan, several satin stitch patterns, eight pointed star, double herringbone, and Greek.
​
Kit Includes:
18-count pewter canvas

DMC pearl cottons

Cotton flosses

Rayon flosses

Kreinik #4, #8, and #12 braids

Rainbow Gallery Silk Lame Braid and Neon Ray
Click on the gemstone to learn little gems about the teacher!