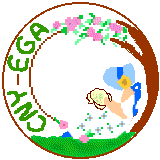 Discover A New World • Discover Embroidery • Come Learn With Us
Sheraton Syracuse University Hotel
General Information
​
Address: 801 University Avenue • Syracuse, NY 13210
​
Phone: 315.475.3000 or 800.395.2105
​
Web Site: www.sheratonsyracuse.com
​
General Information
The Seminar is being held at the Sheraton Syracuse University Hotel and Conference Center located at 801 University Avenue, Syracuse, New York 13210. Rooms are $139 plus tax for single, $149 plus tax for double occupancy and $159 plus tax for quad occupancy. To make reservations call 315.475.3000 or 800.395.2105 and identify yourself as part of the Mid-Eastern Region of the Embroiderers' Guild of America. The block of rooms is being held until May 1, 2018. More information about the hotel and directions to the hotel can be found at their web site: www.sheratonsyracuse.com.
​
Parking and Transportation
There is a parking garage attached to the hotel and there is no parking fee for MER Seminar 2018 participants. There is a free shuttle to and from the Syracuse Hancock Airport. Please make arrangements directly with the hotel.
​
Commuters
If you are registering for two or more days of classes and are not staying at the Sheraton Syracuse University Hotel, you must pay a $10 per day commuter fee. Participants registering only for a one-day class are exempt from this fee.