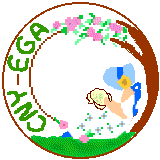 Discover A New World • Discover Embroidery • Come Learn With Us
Kurdy Biggs
Kurdy is a counted canvas designer and teacher, and the owner of Threedles Needleart Designs. Kurdy holds a Level II Teaching Certificate from the National Academy of Needlearts. Her geometric designs have won numerous awards from ANG, NAN, EGA, TNNA and Woodlawn. She has been published in Needle Pointers, Needlepoint Now, and Cross-Stitch & Needlework. Kurdy has taught at national EGA, NAN, and ANG seminars and in retail shops.
​
Classes: Elegance Cubed • Crescents and Crystals
Deanna Powell
Deanna has exhibited, lectured, and taught nationally and internationally for over thirty-five years. Deanna has been designing embellished clothing and accessories since 1977. In recent years, beads have become an integral part of her clothing and jewelry designs. She is an EGA certified teacher, certified graduate teacher, and past national president of EGA. To share her knowledge Deanna has contributed to numerous magazines and continues to self-publish booklets and patterns.
​
Classes: Midnight Moon • Vintage Vines
Michele Roberts
Michele has senior certification from ANG and EGA, plus the Royal School of Needlework (Distinction) and Cities and Guilds Stumpwork (UK Embroiderers Guild). A juried Fiber Forum member, she received the NAN Lifetime Achievement Award and numerous awards in the US and UK. She has taught and lectured at many seminars, including ANG, EGA, NAN, Callaway Gardens, National Altar Guild, and art museums; conducted correspondence courses, CyberWorkshops, and Workshops by Mail; and written books and articles.
​
Classes: "Faux-bergé" Rose Trellis Egg • "Faux-bergé" Jeweled Ukrainian Egg • Goldwork Red Floral Valentine Heart
Debbie Rowley
Debbie is a designer and teacher and has been the owner of DebBee's Designs since February 2003. Debbie has a self-published catalogue of over 200 designs as well as published designs in Just CrossStitch ornament issue (2005–2016), Needlepoint Now, Cross-Stitch & Needlework magazine, Cross-Stitch Christmas book, and Needlepointers. She has taught at the ANG National Seminar, several needlework shops, national stitching festivals; EGA and ANG chapters; Needle Arts Mystery Retreat (2005–2014); The National Needle Arts Association (TNNA); and the Shining Needle Society. Debbie was the TNNA Counted Thread Chair from 2010 to 2013.
​
Classes: Angles
Carol Lynn Stratton
Carol Lynn Stratton is the chairman of the EGA Master Craftsman Counted Thread program, a member of Fiber Forum since 2001, a certified Master Needlework Judge and member of the EGA Judges Certification Committee. Her work has won two Bobby Pilling Awards, been accepted into three EGA National Exhibits and the EGA permanent collection. She has taught at numerous national, region, and local seminars and workshops.
​
Classes: Bejeweled Heart • Blanket Stitch Fantasy • Chain Stitch Fantasy
Catherine Theron
Catherine is a graduate of Cornell University studying English, history, and design. She resides in central Pennsylvania. She is a self-taught designer and stitcher and has concentrated on counted thread techniques, especially samplers, for the past twenty-five years. Catherine has taught at EGA and ANG chapters, sampler guilds, shops, private groups, museums, and wholesale trade shows. She was a founding member of the thread company, The Gentle Art.
​
Classes: Irish Blessing Sampler • No Place Like Home